5 Free HD Dog Training Videos
Use this Free Video Course To Build Your List!
Entice your prospective customers with 5 Free Doggy Tips Training Videos from Doggy Dan. Simply load a form and squeeze page to your site and send your list a new video each day. This should have them itching for more… and conversions will follow!
1. Embed each of the 5 Day videos on a new webpage of yours. Make sure you add your affiliate links below each video (use text and buttons).
2. Using the swipe email copy (download below) set up your 5 email messages in your Autoresponder to go out every day for five days. (Our tests have shown that one per day converts the best.)
3. Add your unique ClickBank Affiliate Link to each email as well, PLUS the links to each new video of the day, as indicated in the swipe copy. Make sure your links are clickable!
4. Set up a form for your new list, or some kind of squeeze page on your site to capture names and email addresses. You can also use the introductory video to make a video squeeze page.
5. Drive traffic to your opt-in squeeze page to get sign-ups. Then simply communicate with your list as often as you can telling them how great Doggy Dan is and Online Dog Trainer!
**NOTE** Remember, you MUST insert your affiliate link into each email and on each video page to get the commission on any sales.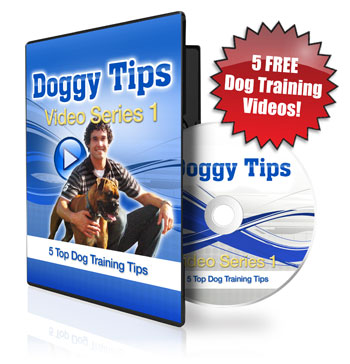 Right click on the image above to save to your computer..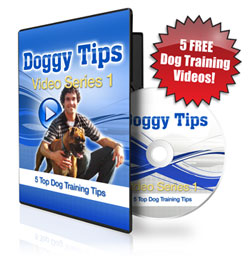 Right click on the image above to save to your computer..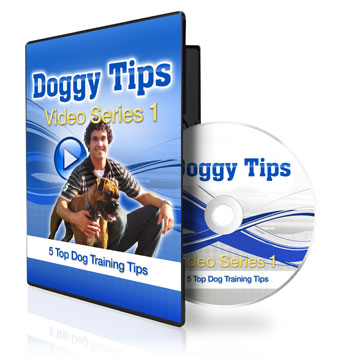 Right click on the image above to save to your computer..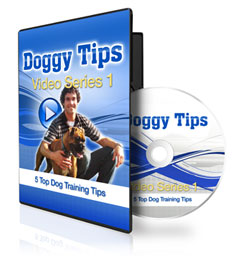 Right click on the image above to save to your computer..
Either embed these videos from our YouTube channel, or download them (just Google how to do that) and upload them to your server or video hosting service.
Right click on the video to get the YouTube embed code, or click on the YouTube logo to watch it in YouTube. If your videos won't play or load, try pasting the embed code into your browser and then copy and paste the new link that your browser creates.
TIP: make sure the correct video links to each email you send out!
Intro Video: Doggy Dan's 5 Day Course: Introduction to Dog Training
Use this first video to tell people what it is they're signing up for…
Video 1: Doggy Dan's 5 Day Course: Day 1 – Pulling on the Leash
Video 2: Doggy Dan's 5 Day Course: Day 2 – Puppy Training
Video 3: Doggy Dan's 5 Day Course: Day 3 – Dog Aggression
Video 4: Doggy Dan's 5 Day Course: Day 4 – People Aggression
Video 5: Doggy Dan's 5 Day Course: Day 5 – Holiday Training
We are getting more and more reports of YouTube copyright violations, and unfortunately there's nothing we can do about this. It's just YT clamping down on duplicate content.
Some affiliates have managed to get around this by changing up the videos a bit… they have added a few seconds on the front and end (like a quick graphic intro), they have re-named them, they have added some free stock music over them…just anything that will change the digital nature of the video so YT will happily upload it as new content.
If you don't have the skills to do this, we recommend you use the really cheap and handy service called fiverr.com, or find a freelancer on Upwork.com.
We use them all the time, and the results are excellent. So for just a few dollars you can have the video tweaked by a professional videographer.
TIP: Make sure you explain he problem clearly and give them a really tight brief so you get what you want first time.