The Easy Way Funnel
**NB** – Please see Q&A at the bottom for RULES on how to use this funnel
Welcome to great conversions!
Dan and I have been working long and hard to build this funnel out, and we're happy to say it's now converting really well — as good, if not better somedays than our 'Quiz-Style' homepage.
We invite you use this funnel if you want to increase conversions in your business.
For those that don't know what a 'funnel' is, it's simply a series of steps we take a prospect through which has a better chance of turning them into a customer.
Basically we invite them to a free offer or lead magnet, where they get great value and get to know us, then we continue to build trust through email, and only later do we start to sell to them. This is called "warming" your traffic up.
The warmer the traffic, the higher the conversions. So we recommend you warm yours up as much as you can first. Traffic coming from your blog where they've consumed awesome free content, and THEN going through the funnel is going to give you better conversions than sending "cold" traffic that's coming off a Google Ad for example.
Okay, got that?
Just to recap: if you offer as much value as you possibly can to your traffic BEFORE you send them through the funnel, you will see MUCH HIGHER conversions.
There are 4 parts to the funnel:
The Optin + Tripwire pages
The Video Series (lead magnet)
The Checkout Process
The Email Sequences
The Optin + Tripwire
The funnel STARTS with the optin page: http://theonlinedogtrainer.com/easyway-optin

This is where your ClickBank cookie is dropped on your visitor's browser. For 60 days the cookie will be active and any sale of ANY product from The Online Dog Trainer will be credited to you.
YOUR Affiliate HopLink (choose http or https version):
http://XXXX.doggyd4n.hop.clickbank.net/?rd=easy-way
https://hop.clickbank.net/?affiliate=XXXX&vendor=doggyd4n&rd=easy-way

(please replace XXXX with your ClickBank affiliate ID)
On this page we offer a 4 part video series called "The Easy Way To An Obedient Dog".
When we asked the question "What does everyone really want from their dog?" The simple answer was a mixture of "a good dog" and "a dog that obeys me".
So "The Easy Way To An Obedient Dog" was born and has become the unofficial "tag line' of The Online Dog Trainer. It's designed to have mass appeal within our niche.
As soon as a visitor opts in to get this lead magnet, they are immediately thanked and offered a Tripwire product.
This is an audio version of Doggy Dan's book "What The Dogs Taught Me About Being A Parent", and sells for a one-time-offer of $4.99 (you get 70% comm, ClickBank Product #23).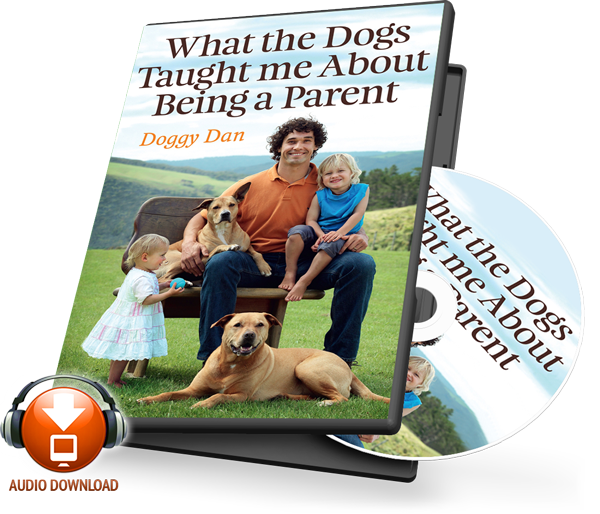 This is designed to be a quick impulse purchase, and what we're doing is trying to turn a lead into a customer by making a low-cost, relatively painless offer, and then we have the opportunity to upsell them later.
The idea is that once people have bought even an inexpensive item from us, they are more likely to purchase something else. Why? Veteran online marketer Frank Kern explains it well when he says that with a free offer, people will often be suspicious and wonder "what's the catch?", whereas with a low-cost offer it tends to convert better because it helps to alleviate that suspicion. And we also know that 90% of people who bought from you once, will buy from you again.
If the lead decides to purchase they are taken to a Thank You and Download Page to get the Audio Book.
Please note that also within the email autoresponder that follows, we offer this product again but for $6.99 (you get 70% comm, ClickBank Product #24).
Tracking Hoplinks
One other thing that may be useful, is if you use TIDs for ClickBank tracking, you may be wondering how to add them to your Easy Way Hoplink.
This is what the link structure should look like:
http://CBAffiliateID.doggyd4n.hop.clickbank.net/?rd=easy-way&tid=facebookad1
CBAffilateID

= Your ClickBank affiliate ID (or Nickname)

facebookad1

= example of whatever you want to track
Tracking Opt-ins
Unfortunately there is no way to integrate ClickBank's hoplink system with our email CRM (or any, for that matter).
And the only way to connect the dots between who clicked your link and who signed up is to place a tracking pixel on the signup conversion page.
Tracking pixels can be added here:
Please send your code through via email to affiliates [at] theonlinedogtrainer.com (with the correct formatting intact, and VERY clear instructions where to put them.).
The Video Series
Doggy Dan created a mini course around the"The Easy Way To An Obedient Dog" theme, and delivers it beautifully in four videos.
These are then delivered via email to optin subscribers.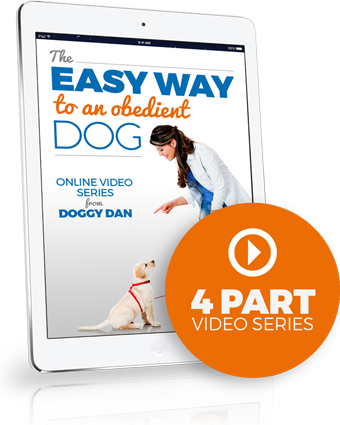 The main point he makes in the course is that you can't get your dog to obey you until they CHOOSE to obey you. And the only way to achieve that is to become the Pack Leader.
The videos explains that the only way to become the Pack Leader is with the 5 Golden Rules, which are ONLY available inside The Online Dog Trainer.
The fourth and final video focuses on offering the The Online Dog Trainer for our famous $1 Trial, and leads to the Offer Page.
The Checkout Process
The Sales Page for this funnel is based on our current sales page at theonlinedogtrainer.com, and we have split tested various editions of this and will continue to do so.
The main offer is the $1 Trial for 3 Days and then a subscription of $37/mo (ClickBank Product #8). There is also a payment plan option to buy 6 Months Access for $147 (ClickBank Product #19). You get 70% comm on both, for ALL recurring payments.
The sales page leads to ClickBank's Order Page, and on confirmation of purchase, the customer is taken to the Thank You Page where they are auto-logged into the Members Area.
The Email Sequences
This is where the true power of the funnel lies. Written by a top copywriter, the pre-purchase email sequence during the video series and the follow up, are designed purely to convert.
The email sequence continues for as long as long as your 60 Day ClickBank cookie lasts. This means that through email, we keep trying to convert the lead into a customer for you for 2 months.
What's coming next?
We'll see how the conversions go and how affiliates treat the funnel before we do any more funnels (but the plan is to do more!).
I think I've covered off just about everything. So now it's over to you! Please read all the Q&A below.
Here's to your increase in profits!
Cheers,
Graeme
Affiliate Manager of The Online Dog Trainer
Material to promote the funnel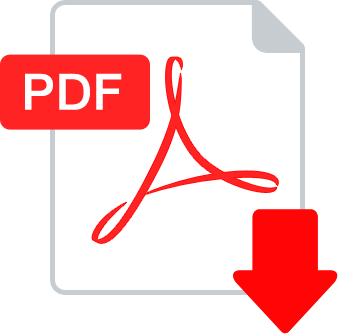 Click Here to download a PDF synopsis (text bullet points) that outlines the Easy Way Video Series.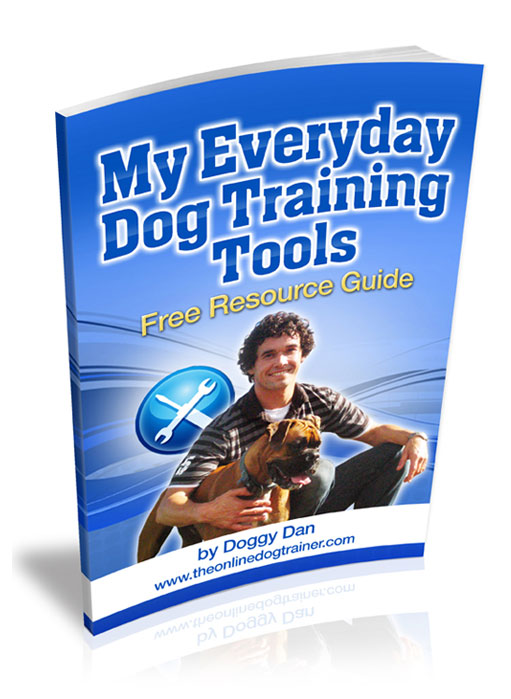 Click Here to generate a Rebrandable PDF that links to The Easy Way Funnel.
Right Click to save images above…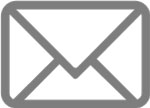 Click Here to download Email Swipes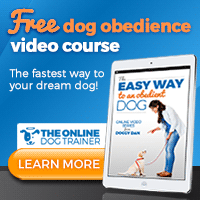 Click Here to generate the Easy Way Banner code
.
Q&A
Q: How do I use this funnel?
A: This is your BEST WAY of converting traffic into sales of The Online Dog Trainer.
In beta-testing, most affiliates found that sending WARM TRAFFIC was much more effective than sending paid (cold) traffic directly to the funnel optin. They were introducing Doggy Dan and describing how awesome his method was FIRST. Only AFTER that were they sending them to the funnel.
How you warm up your traffic really depends on YOU. I can't tell you how to do this – this is what you have to do as an affiliate marketer.
The point is: the warmer the traffic, the better the conversion.
Q: Can I track the conversions of optins and sales?
A: Yes, you can. Supply me with the tracking pixel code, and exact details of where to add it. Please don't be vague.
Q: Can I copy the funnel, redesign and redirect it?
A: NO. Certainly not. You cannot copy a single piece of it. This must not become diluted on the net. The "Easy Way To An Obedient Dog" is becoming it's own sub-brand of The Online Dog Trainer, so we need to keep it pure. We will have alerts in place to make sure nothing is being copied, and any affiliates abusing this will be banned.
Q: Can I use my own Autoresponder for this funnel?
A: No, sorry you cannot. Sure, it means we collect the email address, but our autoresponder is so powerful that you have far more chance of making a sale. If you have any suggestions on the email sequence and how we could improve it then please let us know…
Q: Do I get 70% commission for all recurring payments?
A: Yes, you do. You get 70% comm for every purchase of every product in the funnel.
Q: Do Bing Ads and Facebook Ads approve landing pages when the video starts automatically?
A: Yes, as far as we know. We haven't heard of any ads being disallowed. But do let me know. This is not recommended though – this is COLD traffic. You will get higher conversions than sending traffic to the normal landing pages, but if you want a great ROI, then warm up the traffic first. There is another landing page without autoplay here.
Q: How do you suggest I run PPC ads?
A: We recommend using Desktop Ads only, and stay away from Mobile Ads, as conversions are always higher with desktop. Our target market age is between 40-65yrs old, and they prefer to use their credit cards on their desktops. There's no cross-device browsing then, making sure the cookie is always active for you (the cookie does not transfer across devices).
Q: How does the cookie work across devices and different browsers?
A: This is still the biggest problem with the Internet – cookies do not cross over devices or browsers. So if your lead clicks on a mobile link but purchases on a desktop, then you will not make the affiliate commission on the sale.
Q: How long will it take until I see conversions?
A: The way the funnel is set up, optins can either watch the lead magnet video series in one go, or they can watch one video each day for 4 days. Only on the 4th video do we make the pitch, so it could take this long to see a sale. But we also know that it can take up to 7 touch points before our perfect customer makes a purchase. So they may not buy on the 4th day, they may take a lot longer as they return to read the offer page over and over (yes, we see that a lot), and they also compare it against online offers. So that's why the cookie lasts for 60 days… you get 60 days for them to make up their minds and purchase or not. Plus our autoresponder is designed to close the sale over this period.
Q: What are these strange numbers in my ClickBank reporting?
A: These are the product numbers for the products inside this funnel:
#53 (was 8) = $1 Trial + $37/mo
#51 (was 19) = $147 for 6 Months
#66 (was 45) = $Annual Access Upsell
#23 = $4.99 Audio Book Tripwire offer 1
#24= $6.99 Audio Book offer 2
Questions?
Please post comments below, NOT via email. Thanks!!